2014 Reports Dedicated Advisors Keynotes Custom Services [More]
Greetings !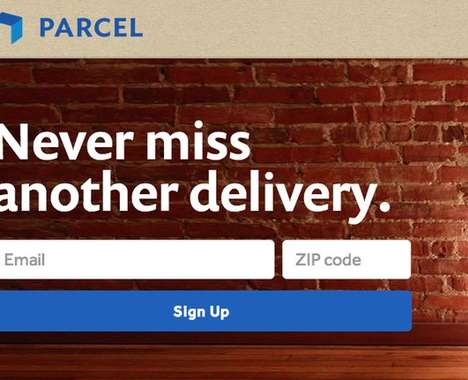 Precise Purchase
This week's PRO Trend is Precise Purchase, a sub-segment of some of our research in tech. Catering to a Generation X inclination to spend precisely and with thought, a variety of search engines, apps and crowdsourced innovations are adapting the shopping experience to be ultra-convenient and tailor it to individual budgets or schedules. Being able to set strict price points and stick to them, consumers are satisfied by the ability to find what they want in less time and at better prices, but which speaks to a distinct shift away from physical shops. The ability to shop at will while still having rigid standards satisfied reinforces the 9 to 5 lifestyle to the delight of generations urging for schedule accommodation.
My favorite example of Precise Purchase is a delivery service called 'Parcel' that tailors its delivery times based on the schedules of those who ordered something.
Enjoy!
Jeremy Gutsche

Chief Trend Hunter & Keynote Speaker -
JeremyGutsche.com
Adolescent Capture


Parents turn to photography to add cultural diversity to youthful engagement


Implications - While technological devices provide convenient sources of entertainment for kids, the indoor usage of gadgets often halts youths from experiencing more diverse, outdoor endeavors.... [More]
Precise Purchase


Consumers opt for hyper-efficient ways to purchase products on and offline


Implications - Catering to a Generation X inclination to spend precisely and with thought, a variety of search engines, apps and crowdsourced innovations are adapting the shopping experience to be... [More]
Simplified Caffeine


Seeking to de-techify the kitchen, consumers go for powerless coffee brewing


Implications - While the number of smart solutions for the kitchen is rising each day, consumers are opting for simplified ways to brew coffee that enhance both the chore and the taste. Ritualistic... [More]
17 Retro Cartoon Marketing Techniques

From Cartooned Color Campaigns to Comic-Inspired Brake Ads

66 Examples of Macho Branding

These Masculine Branding Styles Spread the Testosterone Around



Top 100 Print Trends in 2013

From Retro Motel

Fashion

Ads to Stunning Celebratory Magazine Covers



22 Textured Packaging Designs

From Crumpled Paper Bag Packaging to Origami Beer Labels


100 Examples of Pop Culture

Fashion

These

Fashions

Adopt Iconic Characters from the Media

30 Awesome Holiday Anime Gifts

From Manga Mashup Toy Animals to Magnified Vases



60 Geeky Heels

From Handmade Sci-Fi Heels to Geeky Gaming Pumps

100 Gifts for Zombie Fanatics

From Zombified Messenger Bags to Rotting Undead Slip-Ons


100 Oriental

Fashion

Features From Glamorous Geisha Captures to Cultural Couture Portraits


100 Posh Party Pumps

From Designer Stage Shoes to Sizzling Skinned Pumps



100 Luxury Camping Essentials

From Swing Bed Tents to Portable Timber Washrooms

85 Outrageously Expensive Alcoholic Drinks

From $6.2 Million Spirits to $400 Beer


100 Gifts for Movember Supporters

From Mustached Men's Tanks to Hairy Holiday Ornaments

85 Kawaii Cosplay Ideas

Prepare Yourself for Next Year's Conventions by Getting Inspired Right Now



47 Examples of Robot-Inspired

Fashion

From Structured Cyborg Couture to Robotic Ballerina Tutus



100 Nightmare-Inducing Editorials

From Creepy Doll

Fashion

Editorials to Couture Clown Couples


TREND HUNTER (www.trendhunter.com) is the world's largest trend spotting and cool hunting community. It is an explosion of cool, fueled by a global network of trend spotters and cool hunters. Innovation and strategic advantage hinge on the ability to anticipate the latest trends and identify the next big thing. By tracking the evolution of cool, Trend Hunters generate ideas, stimulate creativity, and ultimately unlock cool.