Its going down
August 17, 2014
!
MTV`s DIGITAL WES
aka
Wesley Ernest Creed Harris
performing live at the
7th Annual West Coast Hip-Hop Awards
with special guest
Spice1, OG Kokane, King T, Snoop Dogg, M.C. Hammer, Kam, Too Short, Havoc, Ras Kass!
Tickets on sale now at TicketWest! Performance and Media packages available, email
Octaviusmiller@yahoo.com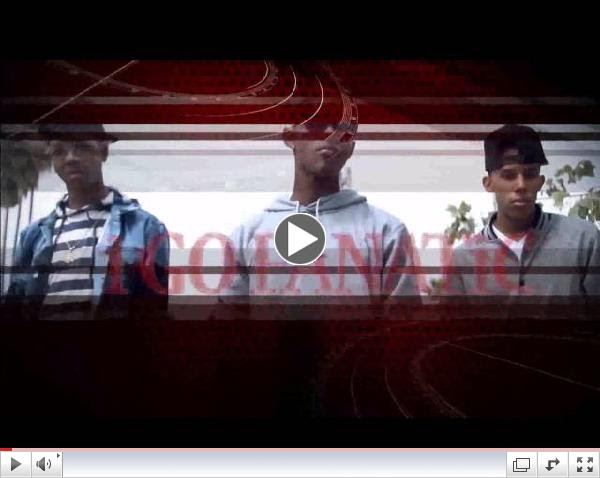 DIGITAL WES
Pop, Rock and Hiphop artist Digital Wes, Producer, Engineer, Writer, Mixer, Master, former name Loca Mota & Harris, born on November 11, 1992 as Wesley R. Harris from Sacramento, California. Digital Wes is now a graduate of Musicians Institute of Hollywood, in the field of
Audio Engineer
, and highly admired by his teaching staff. Digital performs and produces several types of music such as pop, rock, dance, rap, hiphop, techno, classical, and not limited to just one type of genre.
He has plans to
continue
his studies in Post Production. He had an opportunity to mix music for singer Brian McKnight during the course of his studies. He was recently asked to join Shanica Knowles engineering team for the production of her music. In February 2011, he signed with ScrewURecords with a distribution through Universal Music, and has worked with artists like Wylout, Skandoe, Black Mobb, Dymin Dope, Illegal Mindz, Lil Wayne and Gucci Mane. Digital Wes is also the cousin of the music director mogul Myron McKinley of the RnB group, Earth, Wind and Fire.
At a younger age he traveled, appeared and sang at several star-studded events with Children of The World Choir of Beverly Hills from 2005-2008, and met actors such as Sting, Natalie Cole, Robert Downey, the late Ed McMahon and Dustin Hoffman.

In March 2010 Digital Wes joined the group 2-2-0 aka Second2None Ent. He introduced 2-2-0 to the music, they brought him the dance, together they formed an entertainment group with over 600,000 You Tube views with their astronomical talent. He was the lead vocal artist for the group prior to going solo in February 2012, when the group decided to separate despite their fan base and popularity.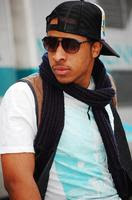 His first hit group single "Cameras With The Flashing Lights" produced by Digital Wes, vocals by Digital Wes, Kayfaze and JayAce of 2-2-0ent, was picked and selected by Executive Teddy Sykes of DRS radio and Chris Woodard of Indie Urban Radio.

In April 2010, he performed for the Tori Spelling & Dean Show at the Graff Lab, and took 2nd place at the La Showdown with 2-2-0, held at the La Convention Center. In November 2010 he took 2nd place at the Cali Dance Festival also with 2-2-0 held at the La Sports Arena for which he is still owed $3,000 winnings by a promoter who failed to pay winnings to placed winners. In February 2011, he performed at the Key Club for Daviello with Lloyd Banks as a dancer during the NBA All-Star Weekend.

He
completed
video shoots with N3w Era, TruAce, The R3jectz, Nick Cannon's Wonder Broz, Young Sam and Wiz Khalifa. His younger brother played the role of lil Wiz Khalifa in the video titled "Aint Changing Me." Digital Wes's music commercial aired on Time Warner BET throughout the Los Angeles, Beverly Hills, Hollywood and the Antelope Valley. His first solo video shoot "I Go Fanatic" was just completed, and will be aired on BET, VH-1, MTV, Telemundo and several networks. He plans to shoot one video a month to
Digital Wes launched the first 2012 California Fair Tours featuring artists like Young Nephew, Shugga Shane Bcf, Young Skeet and Compton's Buck. In addition, h
e completed a school tour in 2011 with KNS Rockstar of Konfist Entertainment supporting the theme "Stop The Bullying" for Ventura County. He was recently named as an International Hiphop Artist by the CEO of International HipHop out of Detroit, and the promo artist for Fan Club International.
He has completed 11 concert shows, MANN in Oxnard, BAD AZZ, 2ndIINone at Club Moose by Huncho Promotions, G-HOOD MUSIC GROUP by Kurupt & Huncho Promotions, Glasses Malone for 498TheFam Entertainment, BC Music Conference at the Millenium Biltmore, Humble Rhythm Kingdom Knights Gospel Concert, Who Kid Woody & Young Ace, Dub-C, West Coast Hiphop Awards at the Los Angeles Convention Center for which he was a nominee, and the 2011 Fremont Experience concert for Big Mike of UGMX. He completed two tour shows, Nick Cannon's "Speakers On Blast" and Rep Yo City tour for Huncho Promotions. Digital Wes has two upcoming shows with ChinoXL, Mykill Miers and RA The Rugged Man. He has an upcoming tours starting July 2013.

Digital Wes has built his fan-base in the Antelope Valley, Los Angeles, Oxnard, Ventura, Brazil, Israel, Jerusalem, Nottingham, UK, Russia, Nigeria Japan, Egypt, and several international countries. He has over 158,000 subscribed radio listeners. He is now established as an Urban Indie Radio Artist by DJ Chris Woodard, and a Las Vegas AnR Radio artist. His single "I Go Fanatic" receives regular air-play on several radio stations worldwide.
Digital Wes talents include the electric guitar and prior acting experience for which he has appeared twice on Everybody Hates Chris, Cold Case, Lincoln Heights and twice on the final episodes of Outlaw alongside Jimmy Smits. He is represented by Central Casting and KJAR & Associates. He currently takes hiphop dance classes taught by actor and dance choreographer Adolfo Quinones(ShabbaDoo)from the movie Breakin & Breakin 2: Electric Bugaloo.

He has done collaborations with B.F.L.Y. (Game sister), Spider-Loc, Lil Will, JonDoe, Precious Way, Ksysenka, Shugga Shane, and D-Tox out of Bangladesh. He has an upcoming collaboration with Dylan from Making the Band, L'Renee Detroit of the RnB artist KEM, El DeBarge Jr, ShortyMack, David Ruffin Jr., WesNyle, and Zeal. He's dropping his hit song "Fanatic Remix" ft. Spider Loc of GUNIT, and another "Fanatic Remix" ft. Spider Loc & Dylan from the hit tv show "Making The Band."

Digital Wes is becoming well-known in the music industry, dedicated and working very hard to maintain that goal. His first single release "Lamborghini Doors Up" with his 2nd single "I Go Fanatic," and "Fanatic Remix" ft. SpiderLoc of GUnit is just the beginning of his upcoming album "The Illumination" to be released in March 2013. The album which will be a series of Pop, Rock, and Hiphop. November 11, 2012 marked his birthday, also the day he dropped his sponsored Datpiff mixtape titled "Soul Expressions" featuring other artists including his 13 year old cousin artist Benny F.

He maintained the number 1 to the 6 spot on Spotify radio as a Top Artist along with artists like Chris Brown, Usher, Miguel, Trey Songz, Rick Ross, Lil Wayne, 2Chainz, Wale, Kanye West, Meek Mill, Chris Brown and Beyonce for two straight weeks, and now the number 2 spot with his track "I Go Fanatic" as the number 1 spot, alongside Chris Brown, moving Chris Brown single to number 2. His music is also recommended by Spotify Radio.