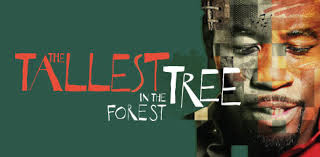 Bursting with poetic storytelling and 14 songs, including

"Ol' Man River," and

"Happy Days Are Here Again,"

The Tallest Tree in the Forest

combines the talents of award-winning solo-artist Daniel Beaty (

Emergence-See!

) with acclaimed director, Moisés Kaufman (

33 Variations, The Laramie Project).

Discover the true story of Paul Robeson, hailed as the 'best-known black man in the world' for his incomparable singing and acting, brought low by accusations of disloyalty to America. Beaty brings "his signature wit, grit and piercing lyricism" (New York Times

) to more than 40 characters, asking the question, how does a man remain an artist when his soul cries out to be an activist?
The Tallest Tree in the Forest | Mark Taper Forum | Center Theatre Group
Mark Taper Forum
135 N. Grand Ave. Los Angeles, CA 90012
(use promo code
"SPRING"
for discount)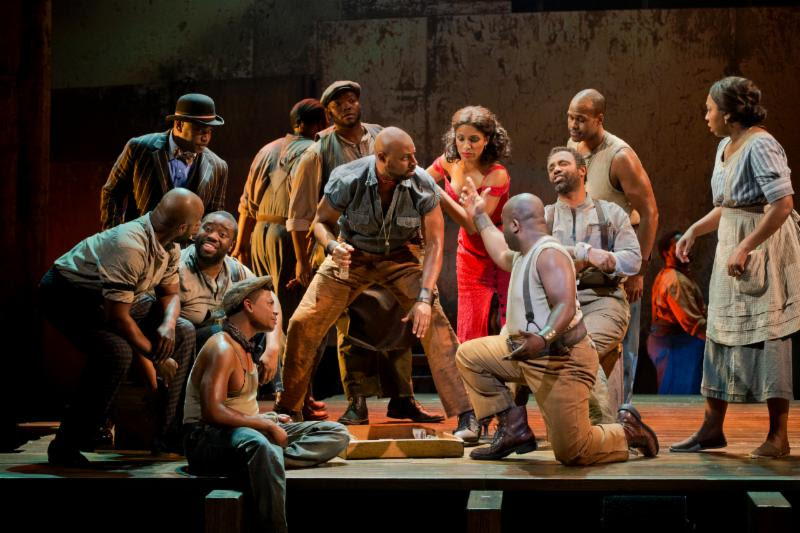 Get swept away by the lush Gershwin score of this great American TonyAward®-winning musical.#1 BROADWAY MUSICAL OF THE YEAR
"A don't-miss theater event."
-TIME Magazine
The Gershwins' Porgy and Bess is hitting the road with award-winning members of the Broadway cast in this stunning and stirring new staging. Accompanied by a lush 23-piece orchestra, this re-envisioned Broadway production includes such legendary songs as "Summertime," "It Ain't Necessarily So," and "I Got Plenty of Nothing."
"A BIG HIT!
An indispensable ticket!"
-The New York Times
The Gershwins' Porgy and Bess is set in Charleston's fabled Catfish Row, where the beautiful Bess struggles to break free from her scandalous past, and the only one who can rescue her is the courageous Porgy. Threatened by her formidable former lover Crown, and the seductive enticements of the colorful troublemaker Sporting Life, Porgy and Bess' relationship evolves into a deep romance that triumphs as one of theater's most exhilarating love stories.
"A great achievement that left me breathless."
-The New Yorker
One of Broadway's most accomplished creative teams, led by Tony Award® -winning director Diane Paulus (Pippin, Hair), Pulitzer Prize-winning playwrightSuzan-Lori Parks (Topdog/Underdog), and two-time Obie Award-winning composer Diedre L. Murray (Running Man), have re-imagined George Gershwin, DuBose and Dorothy Heyward and Ira Gershwin's legendary masterwork specifically for the musical theatre, what USA Today calls "a canny and exuberant re-affirmation of the original's enduring brilliance."
Like South Pacific and Follies, this rare production captures the iconic masterwork the way it was meant to be appreciated: on the sumptuous Ahmanson stage with a magnificent 23-piece orchestra.
Porgy and Bess National Tour Production Photo Shoot (Behind-The-Scenes)
Ahmanson Theatre
135 N. Grand Ave. Los Angeles, CA 90012
(use promo code
"SPRING"
for discount)
pr / advertisement / social network integration / backstage production / red carpet management

/ celebrity relations / blog websites / media relatons